Where It All Began
Our Story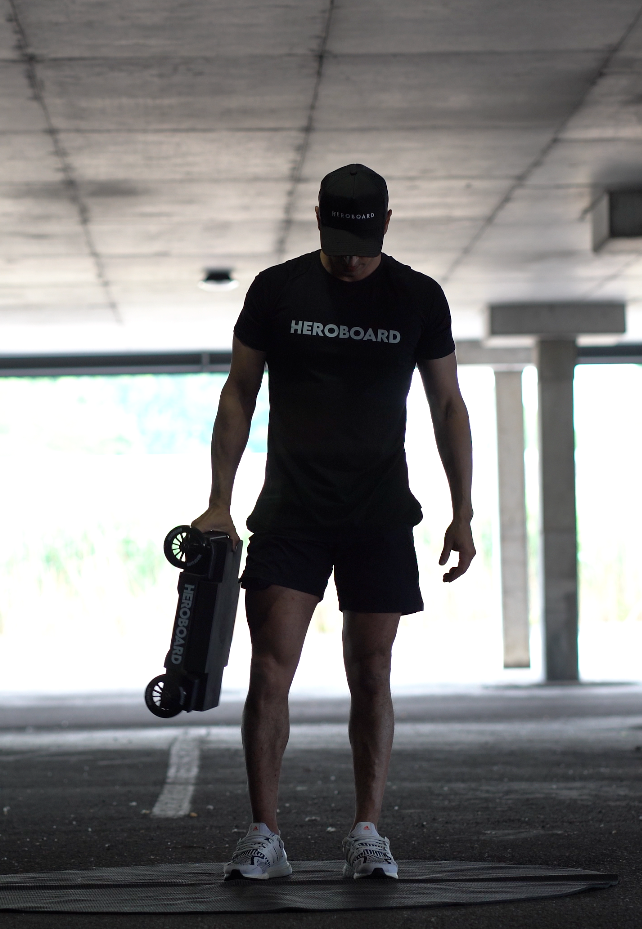 About Us
Fitness is one of the most powerful ways to safeguard your health, happiness, and overall quality of life. At HEROBOARD Fitness, we're passionate about opening doors for people of all skill levels to thrive on their terms — and that means you! We've experienced the positive impact of a great piece of equipment, and it's our privilege to empower you to work out your way.
We created the HEROBOARD because we believe that mobile, sustainable fitness habits make the biggest difference over the long term. The HEROBOARD is small enough to fit in a suitcase but mighty enough to leave you sore for days. It can handle all types of terrain so you can work out in a gym, a hotel room, or at your campsite. It's created to provide stability when you need it and a challenge when you're ready. It replaces bulky equipment and welcomes you to that sweet spot between pure bodyweight exercises and equipment-focused fitness.
When you invest in a HEROBOARD, you step into fitness on an entirely new level. You also engage a community of people who know what it's like to be on a journey to exercise goals. Through the ups, downs, good days, and hard days, your HEROBOARD will help you grow stronger while protecting your joints and muscles. Make HEROBOARD your workout buddy now!